We believe it is essential that you receive the utmost health care and are committed to your comfort, safety, and delivering leading-edge care. With our exceptional team of physicians, nurse practitioners, physician assistants, and other professionals, we will provide you with cutting-edge primary and specialty services, practiced with a personal touch.
1001 Hart Blvd. Ste. 100
Monticello, MN 55362
Directions
8am – 6pm • Monday – Thursday
8am – 5pm • Friday
12pm – 6pm • Monday – Thursday
12pm – 5pm • Fridays
8am – 1pm • Saturday – Sunday
We strive to set an example, share our expertise, and respond to our calling to give back. As leaders in the community, we want to share our resources and unique talents.
Like a trusted friend and neighbor, we have been taking care of the Monticello and surrounding communities since 1985.
We're continually growing by providing our patients with expanded services and more doctors. Because we believe community health care has no boundaries – we also have clinics in nearby Buffalo and Albertville-St. Michael to take care of the growing population in these areas and provide personalized care, not just when you need it but where you need it.
Listening to our Patients
Friendly, comfortable, clean place. Friendly staff, I've been going here all my life and made sure my family would go here as well. We couldn't be more taken care of. I've had a couple surgeries here and a few babies. I live 45 minutes away and SO WORTH IT.
One of the best clinics I've ever been to. They were right on time, very clean, expert in knowledge and made my whole experience extremely easy and enjoyable.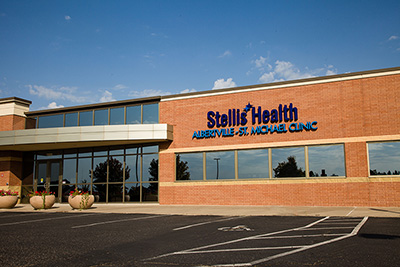 Urgent Care | Skin Care

763-682-1313